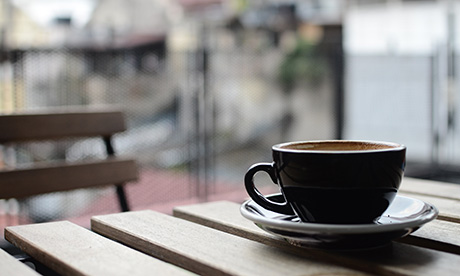 One of my favourite TV programmes is called "A Touch Of Frost".
The programme is a detective series initially based on the Frost novels by R.D.Wingfield.
The series stars David Jason (of Open All Hours fame) as Detective Inspector Jack Frost an experienced and dedicated detective who frequently clashes with his superiors.
In his cases, Frost is usually assisted by a variety of different detective sergeants or constables.
Comic relief is provided by Frost's interactions with the bureaucratically-minded Superintendent "Horn-rimmed Harry" Mullett.
While each episode deals with happenings like, murder, abduction, robbery, missing persons and the like, there is a minor motif at play in each episode and indeed throughout the series – Jack Frost pinches a sip from or the entire cups/mugs of drink of others!
Whether it be the desk sergeant, the police archivist, or the fellow detectives working immediately with Detective Inspector Frost having a drink nearby is not a sensible option.
The viewer decides for themselves what is in the cup/mug – is it tea, coffee, Milo, Bovril, fruit juice, cold water, hot water?
In Sunday Mark 10: 35 – 45, Jesus asks of James and John, " Are you able to drink the cup that I must drink?"
We also make all sorts of assumptions, pain, agony, suffering, joy, happiness, wealth, health and wellbeing, a measure of grace, long life, heaven.
And, like Jack Frost one becomes aware of the contents of the cup/mug only when we have taken a sip!
By then it is too late! We have supped!