Thanks to the book Schindler's Ark, by Australian author Thomas Keneally and the consequent film Schindler's List, the name Oskar Schindler became known to millions of people around the world.
Schindler was a German industrialist.
During World War II, he saved over a thousand Polish Jews from concentration camps. As the war ended, the Germans pulled out of Poland, and the people awaited the arrival of the Russians.
Just before the Russians arrived, Schindler too decided to flee westwards.
When his Jewish workers, now free, heard he was leaving, they got together to see how they could express their gratitude to him.
All that was to hand to make a gift was base metal.
Then one of them suggested something better. He opened his mouth to show his gold bridgework and said for his fellow workers to take the bridgework.
At first, they refused the man's offer, but he insisted.
So, he had his bridgework extracted by a prisoner who had once been a dentist in Cracow.
A jeweller among them melted the gold down and fashioned a ring out of it.
On the inner circle of the ring, they inscribed these words from the central text of Rabbinic Judaism, the Talmud: "The one who saves a single life, saves the entire world."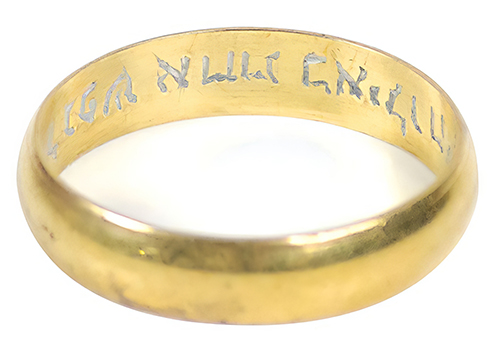 It was a deeply moving gesture of gratitude.
That is one of the marvellous things about gratitude – it makes us want to give something back.
There is a French proverb, "La reconnaissance est la memoire du coeur" – 'Gratitude is the memory of the heart'. But then someone might say that it was the least they could do since they owed their lives to Schindler.
The ten lepers in the Gospel also owed their lives to Jesus; yet only one of them came back to thank him!