Our Gospel for this Sunday begins with a question, "Some Sadducees, those who say there is no resurrection, came to him and asked him a question (Lk. 26: 27 -28).
When the Sadducees posed their question about the status (in the next life) of the woman who was married in this life to seven brothers, they were only making fun of the belief in a next life.
No Rabbi had ever brought a 'proof' of it from the first five books of the Scriptures (the only ones that the Sadducees accepted).
But in Jesus they met, for the first time, a Rabbi who did!
Reading again from v. 37: "Moses himself showed it to be true…" (Moses was considered the author of the first five books).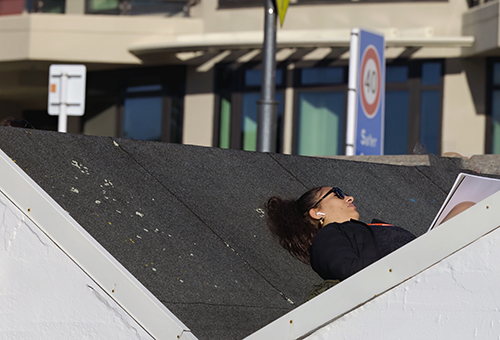 If there are no questions, there are no real doors opening.
The German philosopher, Arthur Schopenhauer (1788-1860), was walking along a street in Dresden one day, seeking answers to questions that bothered him.
Passing by a garden, he decided to sit down and look at the flowers.
The owner was suspicious and called the police.
A policeman arrived and asked him, 'Who are you?'
Schopenhauer paused and said, 'If you can help me find the answer to that question, I will be eternally grateful to you!'
The Austrian poet and novelist Rainer Maria Rilke ( 1875 – 1926) was being pestered by a young man who kept sending him copies of his (the young man's) poems and asking Rilke whether he was good enough to pursue his poetry ideal.
In a letter to him, Rilke writes, "I would like to beg you, dear Sir, as well as I can, to have patience with everything unresolved in your heart and to try to love the questions themselves as if they were locked rooms or books written in a very foreign language.
"Don't search for the answers, which could not be given to you now, because you would not be able to live them.
"And the point is to live everything.
"Live the questions now.
"Perhaps then, someday far in the future, you will gradually, without even noticing it, live your way into the answer."  ( from  Letter to a Young Poet )
Many of us seek the surety of the answer – an answer brings resolution, security, some interior calm, and of course, the ability to move on!
If there are no real questions, there are no real doors opening; try to 'live the questions now, to love the questions'