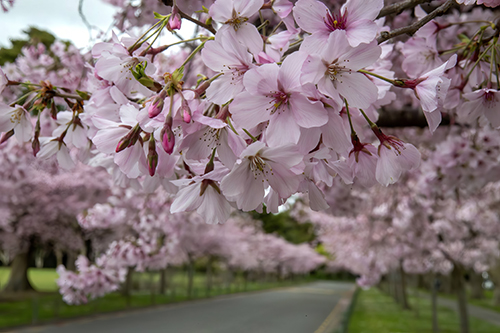 Planted on the median of Christchurch's Memorial Avenue are a number of blossom trees.
During the winter months, the trees are naked and somewhat brutal in their appearance; however, with the 'advent' of springtime, they are transformed with new buds which blossom with spectacular colour.
Memorial Avenue leads to a further outburst of colour as it arrives at Hagley Park; a large urban expanse of trees and recreational facilities in the middle of the picturesque city.
The transformation is extraordinary and is entirely colour based!
Our Advent first readings are taken from the prophet Isaiah, and they are songs of expectation and then of celebration.
This Sunday, Isaiah is full of this expectation and festivity (Is. 35: 1 – 6, 10)
"The wilderness and the dry land shall be glad; the desert shall rejoice and blossom; like the crocus, it shall blossom abundantly and rejoice with joy and singing."
"They shall see the glory of the Lord, the majesty of our God."
"Then the eyes of the blind shall be opened, and the ears of the deaf unstopped; then the lame shall leap like a deer, and the tongue of the speechless sing for joy".
"For waters shall break forth in the wilderness, and streams in the desert; the burning sand shall become a pool, and the thirsty ground springs of water; the haunt of jackals shall become a swamp, the grass shall become reeds and rushes."
"The redeemed shall walk there. And the ransomed of the Lord shall return, and come to Zion with singing."
"Everlasting joy shall be upon their heads; they shall obtain joy and gladness."
Our redemption begins not in the snow but rather from the blossom and colour of Spring!