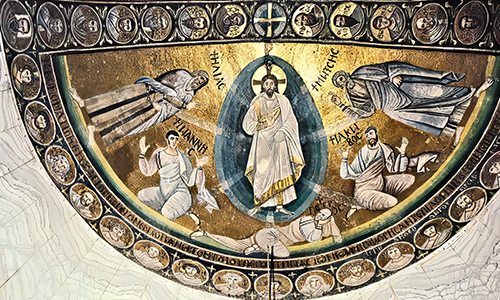 On July 31, 1991, the celebrated operatic tenor Luciano Pavarotti gave a concert at Hyde Park, London.
The concert was free, and an audience of more than 100,000 packed the park.
The concert was to celebrate his 30 years in opera.
Dignitaries (including the then Prince and Princess of Wales), opera patrons, joined with the hoi polloi to celebrate the person and the voice that had enthralled them for many years.
And it rained.
For the ninety minutes of the concert, it rained.
I recall seeing a television interview with one of the concert-goers. The person being interviewed was dripping wet, and when being asked whether the rain spoiled the concert the person replied, "has it been raining?"
There was no rhetoric involved. The response was genuine. "I came for the voice!" the one being interviewed explained with a broad smile.
I imagine that as this person arrived home and dried themself, their clothing, and their shoes, the reality of the rain would become evident.
As the high B4 at the end of the aria Nessun Dora, began to fade catching a bus or a train becomes a reality.
Even for a tenor of Pavarotti's genius, the breath runs out.
Today's Gospel (Mt. 17: 1 – 9) is commonly known as the Transfiguration.
Each of the Synoptic Gospels recounts the occasion of Jesus' encounter with the prophets Moses and Elijah "up a high mountain" (v. 1).
Jesus has taken with him Peter, James, and John.
"His (Jesus) face shone like the sun and his clothes became dazzling white." (v.2).
Peter's response is not unlike the Hyde Park concertgoer's, namely, "I came for the voice."
Peter exclaims, "It is good for us to be here; "
Then, Peter adds, "Let me make three dwellings" (v.4).
Peter's desire is to stay on the mountaintop, this place of dazzling glory.
I suggest we read on further, for the mountain-top experience finishes at ground level with the cure of a boy possessed by a demon. (Mt. 17:14ff).
Each of the Gospels, immediately after the encounter on the mountain, has Jesus back at ground level and involved in what he came for, "Lord, have mercy on my son, he suffers terribly." (v. 15).
The mountaintop is not where we live; we can visit on occasion.
The air is too rarified for regular breathing.
Ground level is where we breathe easily and where the mercy of God is being called for.